For your best experience using the Owlet Care App and the Owlet Cam, it's important to keep their firmware up-to-date. This article will walk you through locating and updating the firmware for both the Owlet App and Cam.
Before you start
Please note the minimum App and Cam Firmware versions below for our recommendation for providing the best service and security from your Cam.
| Product | Firmware Version |
| --- | --- |
| iOS App | 1.9.30 |
| Android App | 1.9.3+1 |
| Cam Firmware | 3.1.10 |
Updating your Owlet App
Step 1: How to check what version of the Owlet App you are running.
Tap the Account menu while in your Owlet App.
Select Help and Support.
Scroll to the bottom to find App Version.
Tap to enlarge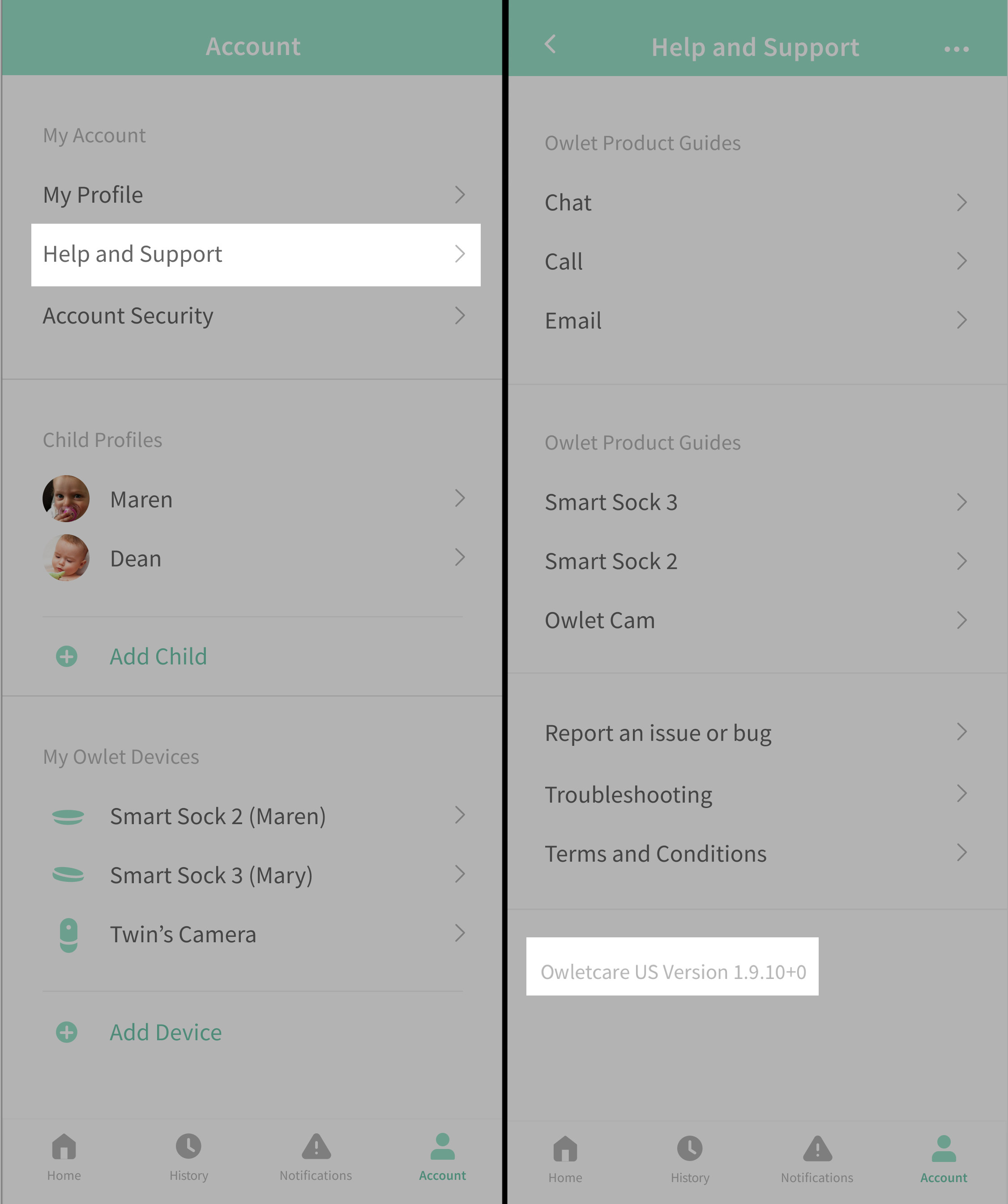 Step 2: Updating your app
The easiest way to confirm you are on the latest Owlet App version is to open your phone's App Store.
Search Owlet in your App Store.
Tap Update to install the latest app version.
Updating your Cam Firmware
Step 1: How to verify Cam Firmware
Tap the Gear icon while viewing the Home menu.
Scroll to the bottom to find your Cam Firmware version.
Tap to enlarge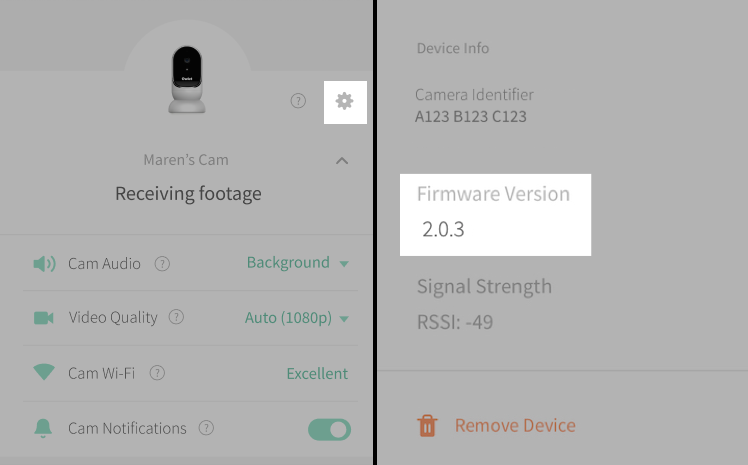 Step 2: Updating your Firmware
An orange Cam Update Available button displays on your app's Home menu when your Cam needs updating.
Tap to start updating your Cam Firmware.
Tap to enlarge