Predictive sleep is a digital sleep assistant that recommends the best time for parents to put their baby down for sleep. Predictive Sleep is the only auto-tracking sleep tool for predicting the perfect nap or bedtime for your baby.
Predictive sleep is backed by recommendations from the American Academy of Sleep Medicine (source), American Association of Pediatrics (source), Sleep research (source) and Owlet's sleep experts.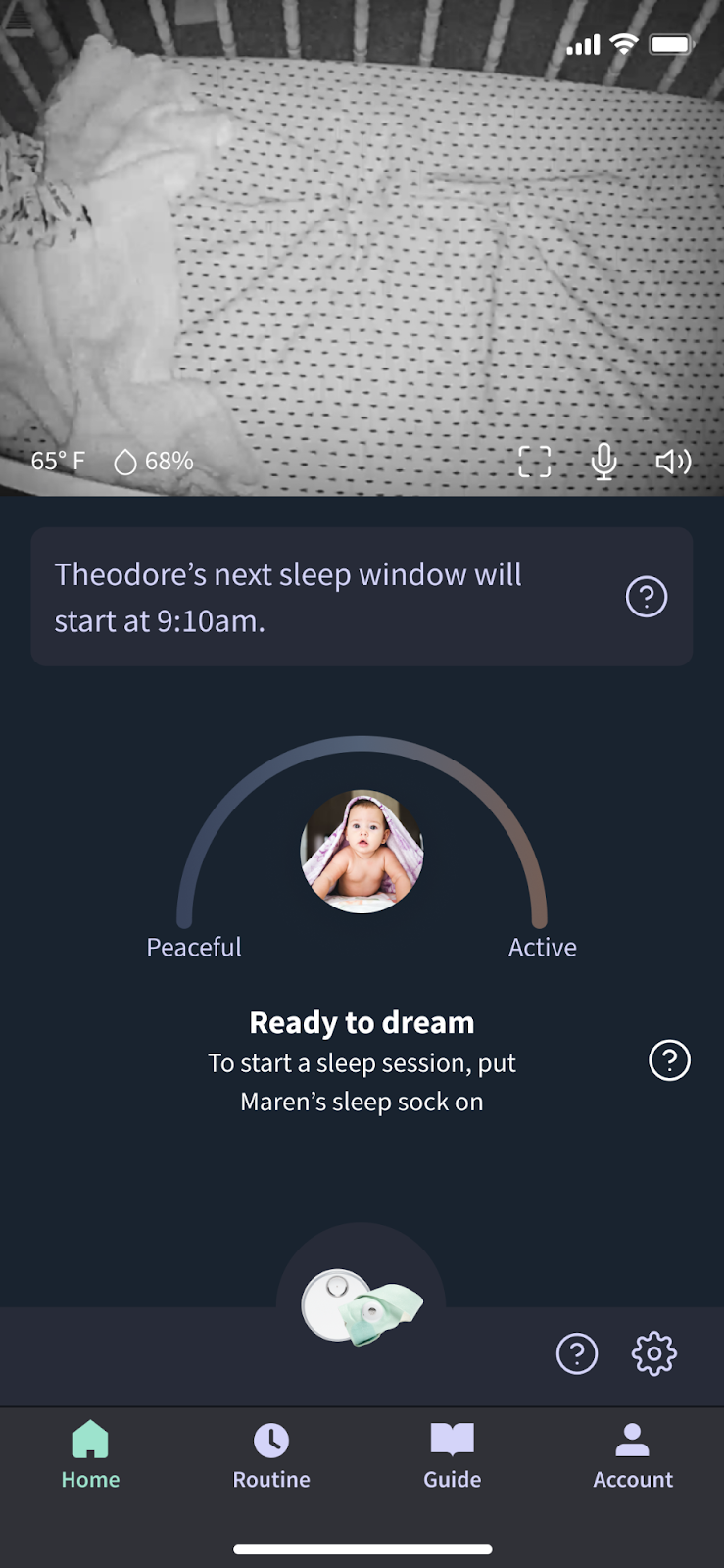 How does it work?
Sleep data is automatically collected in the Owlet Dream app when the Dream Sock is worn. If you don't use the Dream Sock or only own the Owlet Cam V2, you can manually log sleep sessions by following these steps here.
Predictive Sleep will determine the most optimal time for your child to go to sleep again based on the following:
The length of the previous sleep session.

The child's age.
Owlet will recommend a new sleep window when the system recognizes a new sleep session. Owlet will not recommend a sleep window when the sock is in use, or a live sleep session is occurring.
Predictive sleep is not a replacement for following your baby's cues. Predictive sleep is a guideline based on average sleep needs at different developmental stages.
How do I know if I have Predictive Sleep?
The Predictive Sleep feature is available in the Dream app for the user profiles of the Dream Sock and Owlet Cam V2. On the app home screen, notifications will tell you the following:
If there is not enough information to calculate a sleep window.

The time of the next scheduled sleep window.

If the sleep window has already passed.
Predictive sleep will not be displayed when the sock is in use, or a live sleep session is occurring.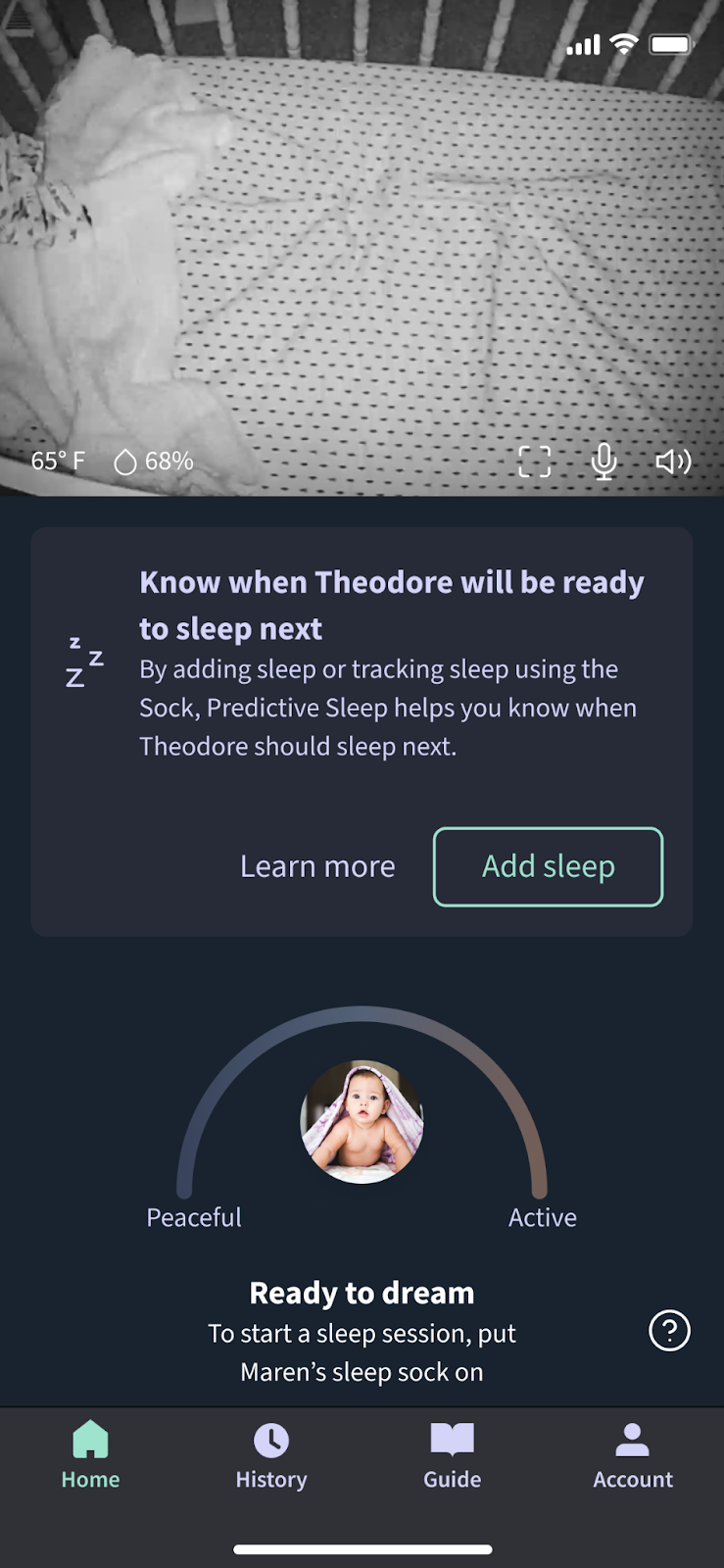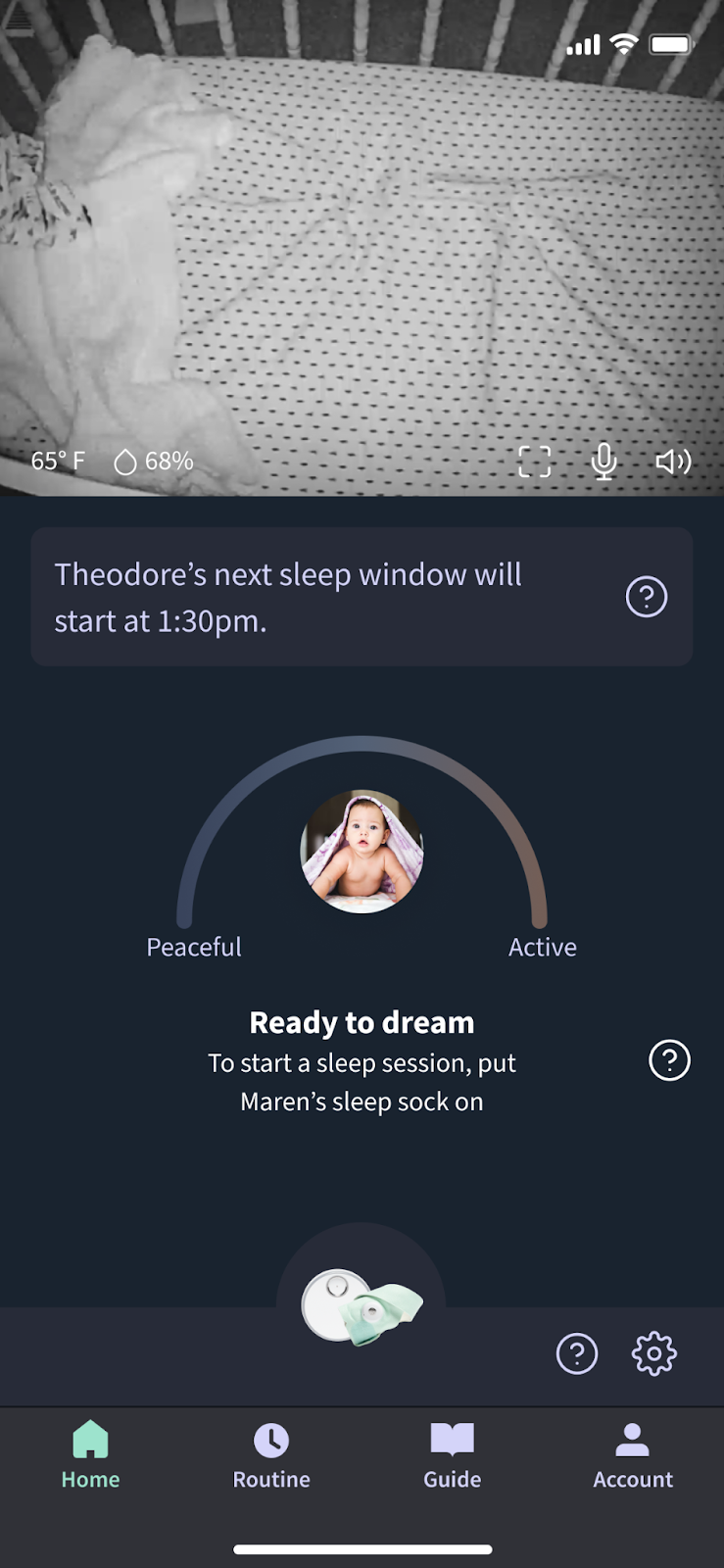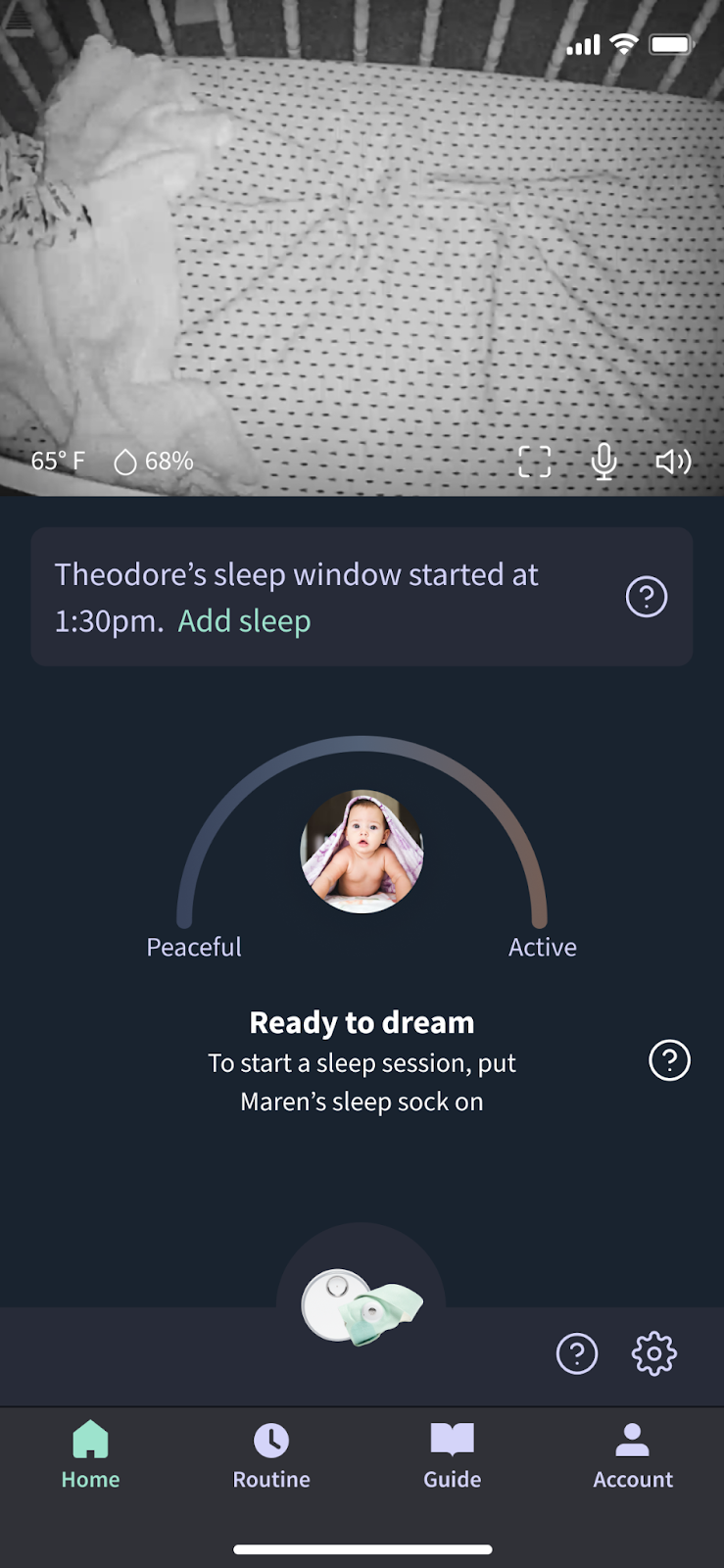 Have feedback about Predictive Sleep?
We are constantly working to make our sleep predictions better. If you would like to share your thoughts on ways to improve this feature, please fill out this survey.